Our courses for 2024 are published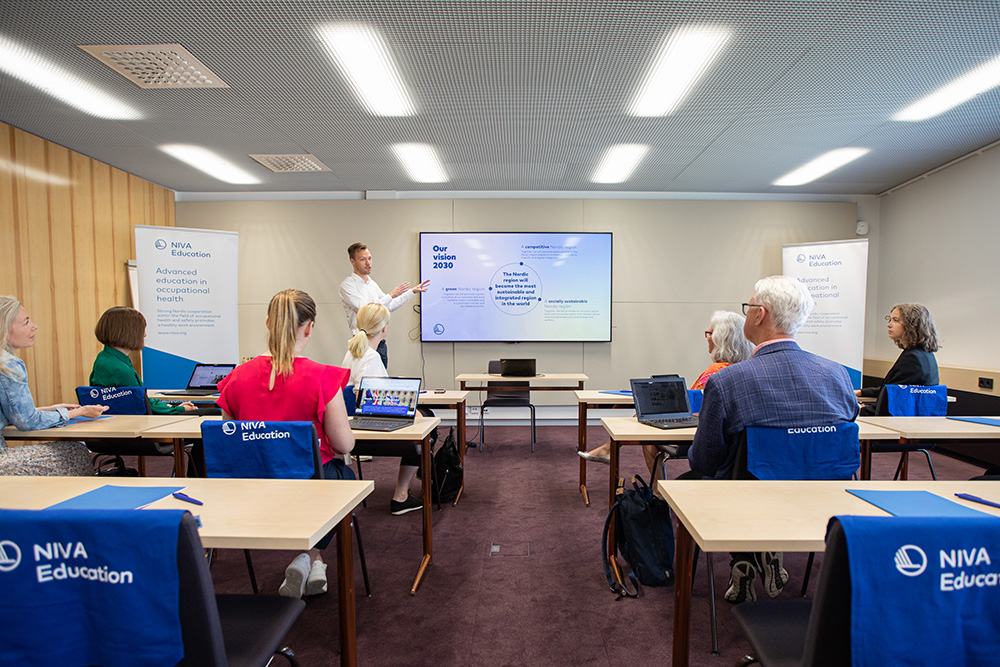 Time to present our selection of courses for 2024
In 2024 we at NIVA are continuing our work of contributing to the Nordic Council of Ministers' Vision 2030, which is to make the Nordic region the most sustainable and integrated region in the world by 2030. For four decades NIVA has been offering courses that relate to sustainability, since occupational safety and health itself entails e.g. sustainable, social and economic dimensions of work at individual, organizational/workplace and societal levels. All over Europe you hear discussions concerning green jobs, green transition, and the green economy and how OSH is evident in these discussions.
In 2024 we will therefore continue to focus on the green dimensions of work with courses such as "Sustainable industries, sustainable jobs?", "Climate change and work", "New and old maritime industries" and "Asbestos – past and present exposures".
From an individual perspective you will find courses such as: "Occupational skin diseases", "Associations between work environment, sleep, health, and safety", and "Neuroscientific approach to teacher and educator work wellbeing".
The organizational and societal aspects of working life is covered in courses such as: "Leading diverse and inclusive workplaces", "Retaining and reintegrating workers with cancer" and "Designing, implementing and evaluating organizational interventions" and "Occupational regulatory toxicology".
And let's not forget the workplace level. In 2024 we also offer courses such as "Workplace mental health", "From Research to Practice in Occupational Health and Safety", and "Researching workplace violence".
All in all, we think NIVA:s contribution to the overall Nordic vision of a green, competitive, and socially sustainable Nordic region is well covered in our course offering for 2024.
Read more about our courses for 2024 here. We hope to see you at one of courses soon!