"Knowledge about vibration exposure as a risk factor for hand-arm vibration syndrome is increasing in many countries"
15th of August 2023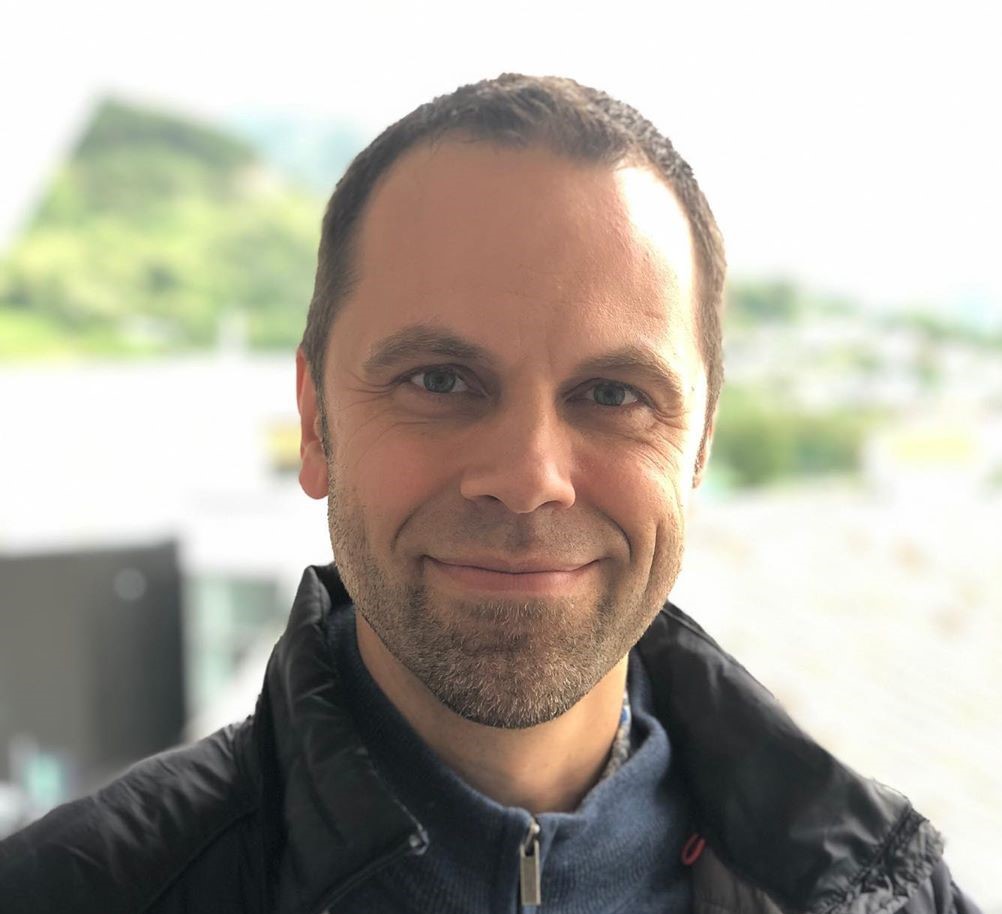 Course leader presentation: Thomas Clemm
Exposure Assessment, Diagnosis and Follow-up of Hand-arm Vibration Syndrome, 26th – 27th of September 2023, Online course
Thomas Clemm, you are the course leader for our online course "Exposure Assessment, Diagnosis and Follow-up of Hand-arm Vibration Syndrome". Can you tell us a little something about your background?
I graduated as a physiotherapist from Fontys Hogescholen in Eindhoven, The Netherlands in 2001. In 2011 I started working in the occupational health department in Mesta; a road construction and maintenance company in Norway with 1700 employees. In 2017 I graduated with a master's degree in occupational hygiene from the university of Bergen and was at the time involved in assessments of vibration exposure among workers using rock drills in Mesta. These assessments were interesting but complicated and transformed into a PhD project with support from The National Institute of Occupational Health in Norway. I recently delivered my PhD thesis to Institute of Health and Society at the University of Oslo. I am currently leader of the occupational Health department in Mesta, and I hold a research position at the National Institute of Occupational Health in Norway.
Why do you think that hand-arm vibration syndrome is an important and current issue to discuss in 2023?
Knowledge about vibration exposure as a risk factor for hand-arm vibration syndrome is increasing in many countries. This is most likely the main cause of an increased influx of vibration exposed workers for assessments at occupational health clinics, for example in Norway.
When it comes to exposure assessments, there are still many unanswered questions regarding the influence from several factors such as vibration frequency, ergonomic factors, and the finger-hand-arm system as a mechanical system for vibration transmission.
On the diagnostic side, there is still no widespread consensus on the diagnostic methods and risk predictions are difficult because of limited research on neurological effects related to different vibration characteristics. For example: Vibrations from a dental drill have very different characteristics compared to vibrations from a rock drill. Can we use the same methods to assess the exposure and potential health risks from these two tools?
What do you want to say to the participants of the course?
Research is moving forward, and there is progress concerning how we can assess and evaluate different types of vibration. Especially when it comes to high frequency vibrations and shocks there is new knowledge available and new regulations concerning high frequency tools are on the doorsteps.
Also concerning the diagnostics of vibration exposed workers there have been progress over the last few years which enable us to make more precise and objective assessments of hand-arm vibration related injuries.
In this course you will be updated on the latest progress which will enable you too make better risk assessments. We also invite you as participants to share your experience and views in the Q&A after the lectures.
More information: Course webpage
Registration: Course registration
Last registration date: September 7th 2023