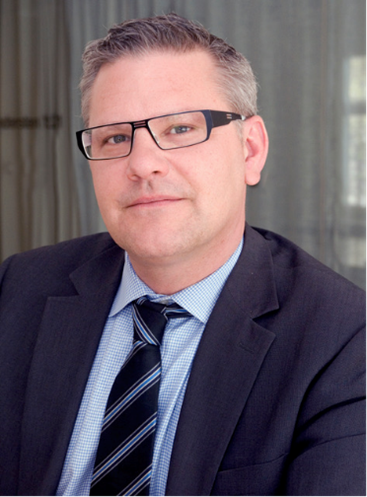 Henrik Bäckström appointed new director of NIVA at the Nordic Council of Ministers
The Secretariat of the Nordic Council of Ministers is pleased to inform that associate professor Henrik Bäckström has been appointed new director of NIVA in Helsinki, Finland. He takes office on April 6th, 2021. NIVA gathers top experts and knowledge from the Nordic countries and transforms research findings into advanced courses and seminars within the field of occupational health and safety for researchers and practitioners from both the Nordic countries and world-wide.
Henrik Bäckström has both Finnish and Swedish citizenships and a long experience of research, leadership including broad knowledge in the fields of working life and labour market. He comes to NIVA from consulting and advisory services and as an associate at Uppsala University. He has earlier worked as an associate professor at the Swedish Institute of Working Life, professor at Åbo Akademi University, managing director at Almega Staffing Federation, Stockholm and board member of the World Employment Confederation Europe, Brussels.
We wish Henrik welcome to NIVA and the Nordic co-operation.
For more information contact :
Project Manager and Communications Advisor
erika.lehtonen@niva.org
---
Henrik Bäckström utsedd till ny direktör för NIVA vid Nordiska ministerrådet
Nordiska ministerrådets sekretariat har glädjen att informera att docent Henrik Bäckström är utsedd till ny direktör för NIVA i Helsingfors. Han tillträder den sjätte april 2021. NIVA samlar topp-expertis och kunskap från de nordiska länderna och erbjuder forskningsbaserad utbildning och seminarieverksamhet inom arbetsmiljöområdet för forskare och praktiker från såväl de nordiska länderna som internationellt.
Henrik Bäckström är både finsk och svensk medborgare och har en lång erfarenhet av forskning, ledarskap och en bred kompetens inom arbetslivs- och arbetsmarknadsfrågor. Han kommer till NIVA från konsult- och rådgivningsverksamhet och som associerad vid Uppsala universitet. Tidigare har han verkat som docent vid svenska Arbetslivsinstitutet, professor vid Åbo Akademi, förbundsdirektör på Almega, Stockholm och styrelseledamot vid World Employment Confederation Europe i Bryssel.
Vi önskar Henrik välkommen till NIVA och det nordiska samarbetet.
För mera information kontakta:
Projektledare och Kommunikations rådgivare
erika.lehtonen@niva.org