"Extensive research shows that leadership is important for employee health"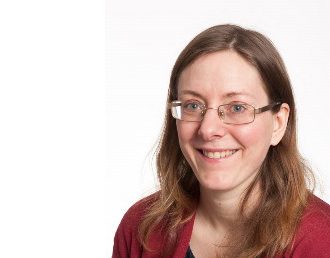 Course leader presentation: Andrea Eriksson
Health Promoting and Sustainable Leadership, 9th – 11th of October 2018, Näringslivets Hus, Stockholm, Sweden
Andrea Eriksson, Assistant Professor, Docent, Department of Ergonomics, KTH Royal Institute of Technology, Sweden
I have a PhD in Public Health Sciences. My doctoral thesis focused on the concept of Health Promoting Leadership. I am currently leading and participating in research on leadership, psycho-social resources and employee health in health care organizations.
On the course topic
Stress-related ill health in working life has been increasing during the last decades. More sustainable ways of organizing work are thus desirable. Extensive research shows that leadership is important for employee health. Many work organizations struggle however still with how to realize more sustainable and healthy working conditions. Theoretical and practical examples of how health promoting and sustainable leadership can be implemented are thus important to discuss.

On this years course
During the course we will give examples of research-based methods and theories of how to develop health promoting and sustainable leadership. You, as a course participant, have experiences and knowledge that will also be an important contribution to the content the course. This means that reflections and a dialogue on how to implement theoretical models of health promoting and sustainable leadership in practice is an important part of the course.

More information: Course web page
Registration: Course registration
Last registration date: 2nd of August 2018