Video: Working from Home Exercise Program
Created by professor Lars L. Andersen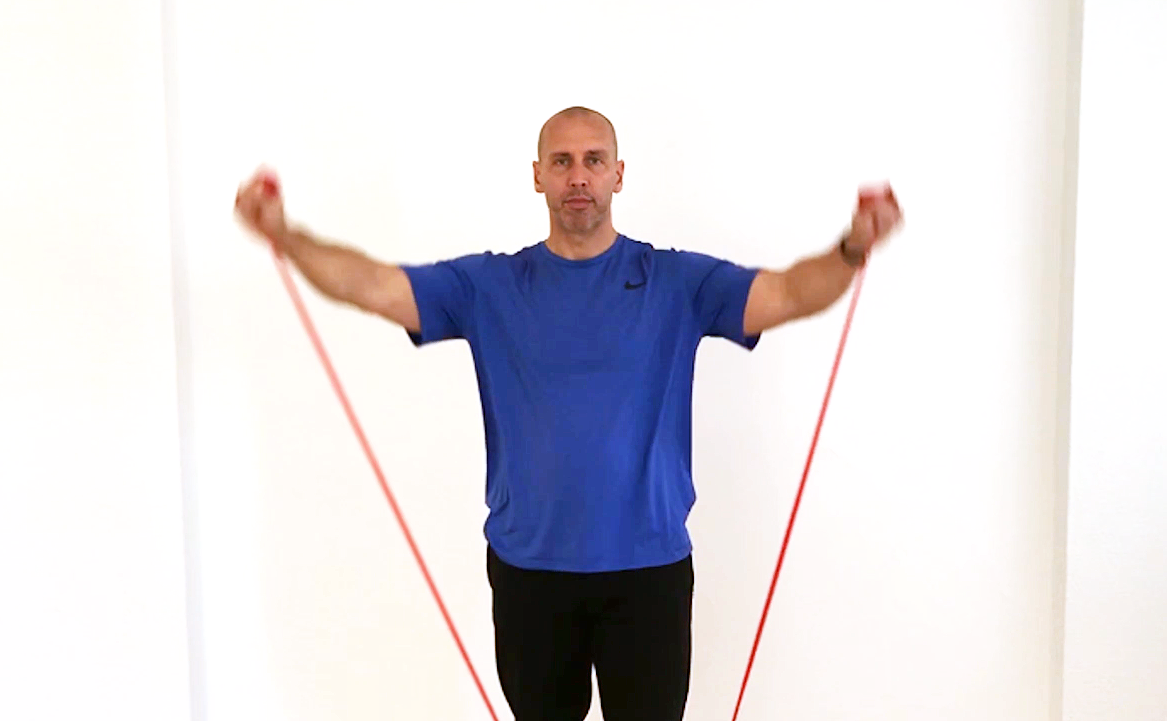 Keeping physically active when working from home can be difficult.
Here we show you some simple exercises with an elastic band to do as an active break during your workday.
Purpose: The exercises are great to prevent and reduce pain and discomfort in muscles and joints, and will also give you a boost of energy afterwards. The exercises train your shoulders, neck, arms, back and legs.
Instructions: Each video is a 10-min full program that you can simply follow. Each video begins with a 1-min warm-up followed by three rounds of three different exercises in a circle-training fashion. Prior to each exercise, there is a short demonstration from the front and side, and then the exercise begins.
Equipment: Elastic band
Program 1
Program 2
Program 3
Have you tried all exercises?
The first couple of times it will seem difficult with all the different exercises, but try to follow as good as you can. After the first week, you will find it simpler.
When it becomes too easy to do 15 repetitions for each exercise, you can increase the resistance by shortening the elastic band or use a stronger elastic band.
We recommend to do the exercises at least 3 x 10 min a week. You can start with just one 10-min program that you repeat three times a week, or you can switch between them. For example, program no. 1 Monday, no. 2 Wednesday and no. 3 Friday. If you prefer, you can also do them each day.
About professor Lars L. Andersen
Lars L. Andersen is professor at the National Research Centre for the Working Environment in Denmark. He has 15 years of research experience with physical exercise at the workplace and has published more than 300 peer-reviewed research articles.

Contact info:
Lars L. Andersen, Professor
National Research Centre for the Working Environment, Denmark
email: lla@nfa.dk

Profile and research:
National Research Centre for the Working Environment
Twitter
PubMed
---
Other courses